This tank engraving project is for a chopper build by Steven Bates of Ft. Worth

.

Steven had a Ft. Worth foundry custom cast the tank with the crucifix.
It is 1/4" thick aluminum.
I covered the tank in paper for drawing the layout.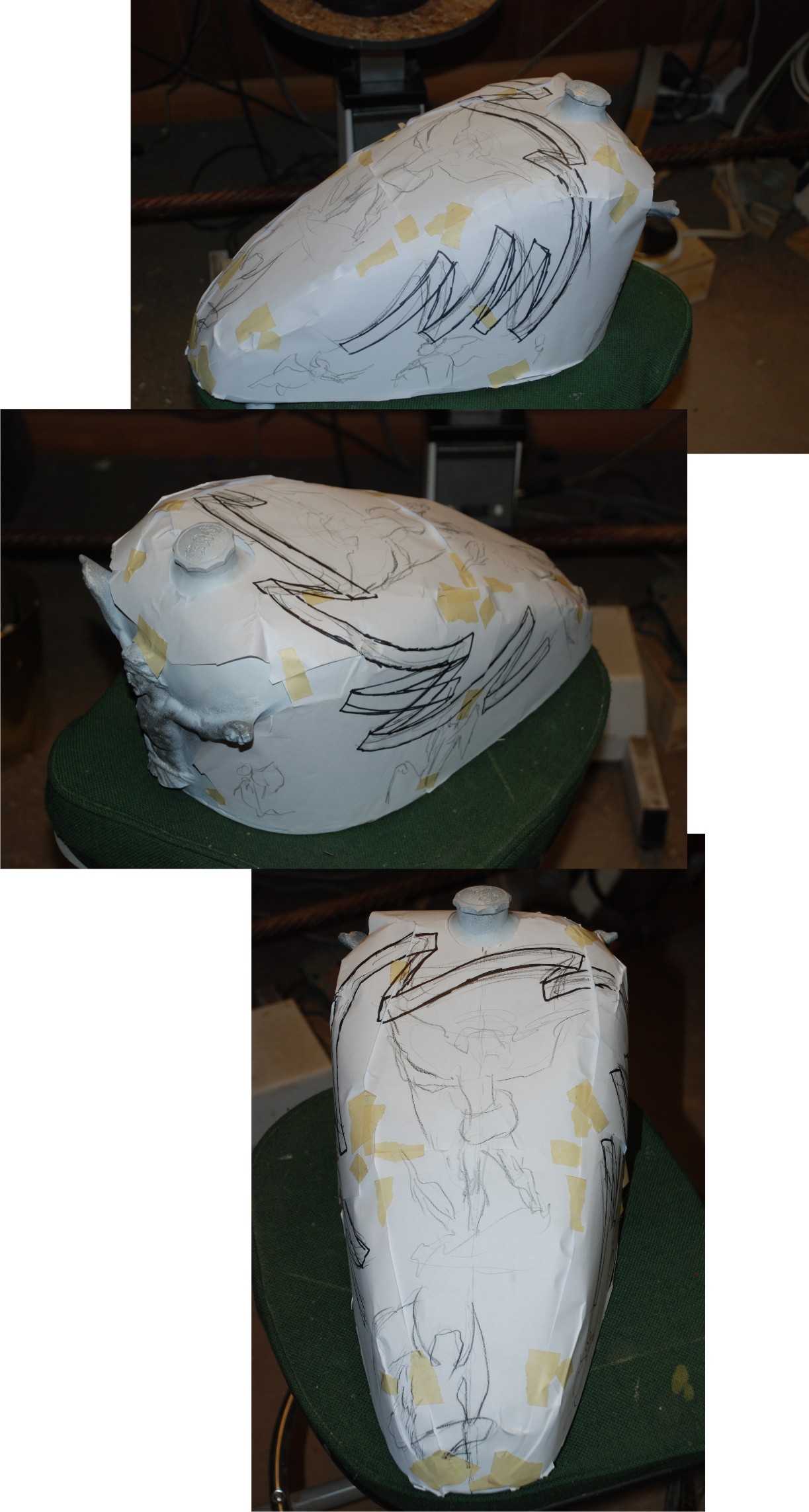 After much thought, I decided I wanted to have classical religious artwork along with a
verse from The Revelation of St. John which pertained to the overall theme.
Revelation 20:10 And the devil that deceived them was cast into the lake of fire and brimstone, where the beast and the false prophet are, and shall be tormented day and night for ever and ever.
And in Latin:
Et diabolus qui seducebat eos missus est in stagnum ignis et sulphuris ubi et bestia et pseudoprophetes
et cruciabuntur die ac nocte in saecula saeculorum.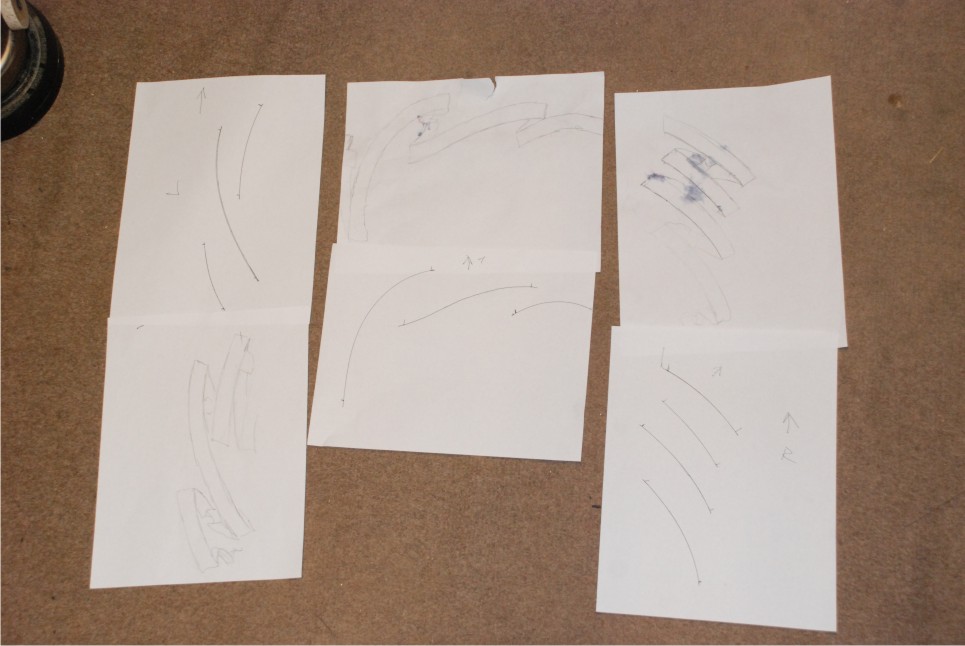 Tracings of the shapes that I wanted the text to follow on the banner.
These were scanned into the computer for typesetting.
Reverse photocopies of the text were made and cut into strips and taped on the tank for acetone transfer.
The tank was sanded and painted with white enamel primer.
Primer is a good base for the transfers and drawing.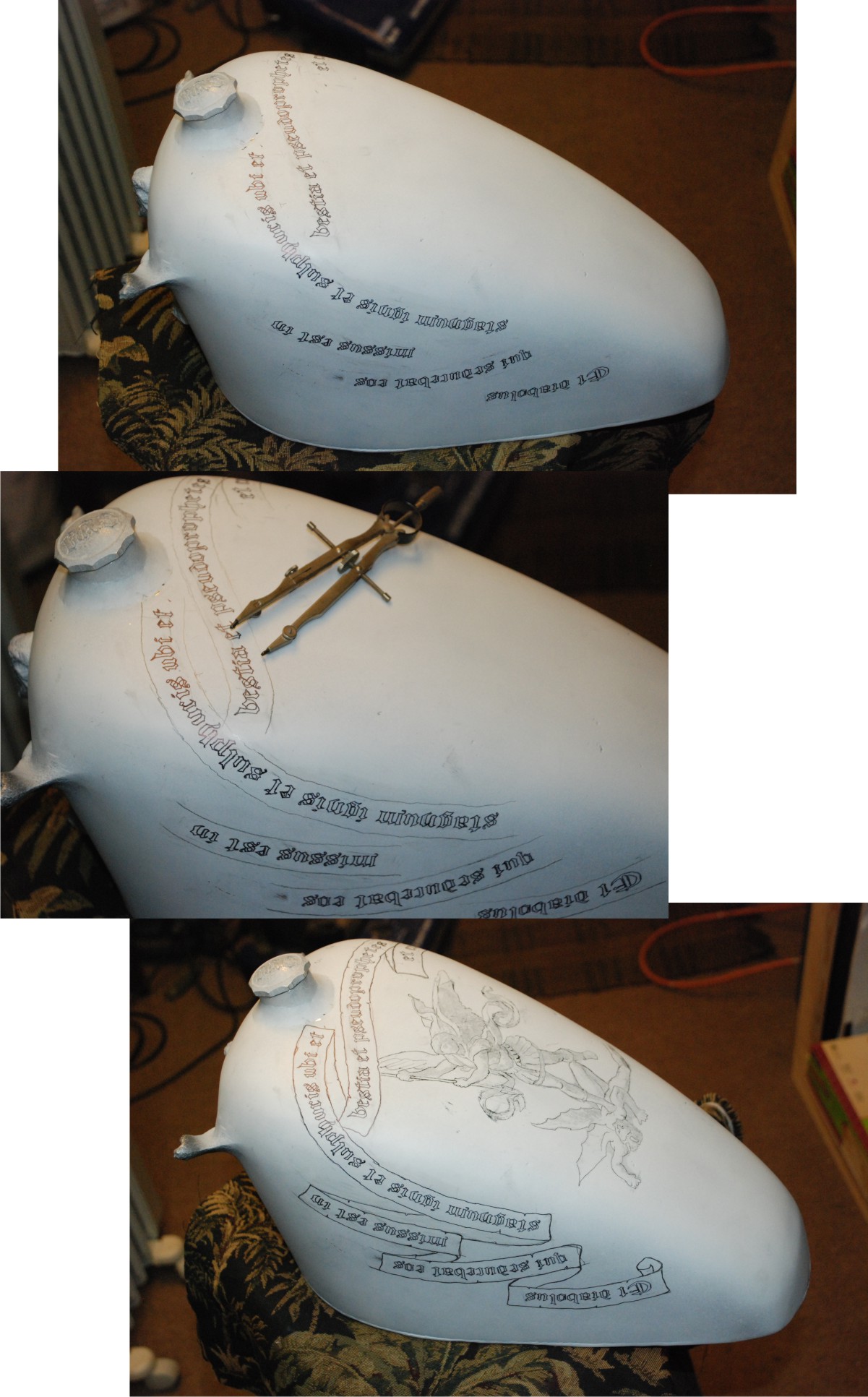 Using a set of dividers, I drew the banner around the text. I also did an acetone
transfer of the Raphael artwork.